Paul Preuss
Oakland, California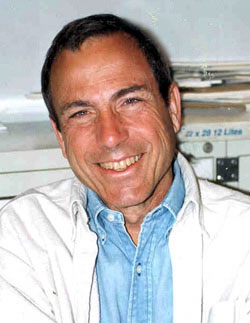 A reminiscence and a recipe (for Sid's birthday)
I met anthropology and Sid Mintz for the first time during the introductory course he taught at Yale in 1961-62. I pestered him with so many after-class questions we got to know each other; the next fall I became his bursary student. Since I was supposed to be helping him organize his field notes from Puerto Rico but couldn't read Spanish—in fact I was taking French to satisfy the college distributional requirements, and doing miserably—this must have been somewhat inconvenient to him.
In October of that year the Cuban Missile Crisis took me off Sid's hands (I happened to be in the Air Force Reserve), and after that short disruption of my sophomore year, Sid suggested I get out of the country. I'm sure he had the best of motives. He knew I was never going to pass those distributionals unless I spent time in France, where I'd be forced to pay attention to the language. He also knew I was interested in movies (he and Jackie and the kids had appeared briefly in one of my extracurricular efforts), so he arranged an introduction to Jean Rouch, known as the founder of cinéma vérité, who was conducting filmmaking workshops at the Musée de l'Homme.
The first of my several careers was making documentary films, so Sid's influence on my life is easy to trace, in this and many other ways. Less obvious but more fundamental is a lesson I learned back in that freshman anthropology course. I did well and was feeling pretty cocky until a class when Sid was going over the results of a midterm exam. "Now here's a fellow who had an A at the end of his first blue book," he said, holding up the blue book in question. Then he held up another one. "By the end of this one, he was clinging to a C." Mine, of course.
"Do not overwrite," E. B. White advises in the chapter he added to The Elements of Style. "Rich, ornate prose is hard to digest, generally unwholesome, and sometimes nauseating." Sid taught me this lesson in word cookery long before I discovered Strunk and White. These days I learn a living writing and I try not to do things like that, even if I have to relearn the lesson often.
Sid's own prose is evocative and powerful, not only in his books for wider audiences but in his technical work as well (rare in any field). Of all the things Sid has taught me and done for me, his perhaps inadvertent lessons in how to write —by correction and example—are what have continually reshaped my life.
—Paul Preuss
Here's a recipe, not mine (I'm no cook), but I've used it a lot, it's good, and if it reminds Sid of Texas, where he spent some time in the Air Force long ago, I hope the memories are benign.
Park's Texas Democrat Chili
from The El Paso Chile Company's Texas Border Cookbook,
by W. Park Kerr and Norma Kerr
3 large heavy sweet peppers, red, orange, or yellow...
5 strip bacons...
1 tablespoon olive oil
2 cups coarsely chopped onion
2 garlic cloves, peeled and minced
2 fresh jalapeño chiles, stemmed and minced [OPTIONAL!]
2 pounds beef stewing meat..., in well-trimmed 1/2-inch cubes
1/2 cup mild chili powder blend
4 cups beef broth...
1 cup dry red wine
1 cup canned crushed tomatoes with added purée
2 16-ounce cans pinto or kidney beans..., drained and rinsed
1 14-ounce jar nopalitos, rinsed, drained, and chopped
Roast the sweet peppers and remove the charred skins. Stem, core, remove seeds, Coarsely chop.
In 5-quart pot over low heat, combine bacon and olive oil, cook until bacon is crisp, transfer bacon to paper towel to drain.
Add onions, garlic, and jalapeños, cook over low heat 10 minutes. Add beef, cook until brown, about 10 minutes. Stir in chili powder, cook 5 minutes. Stir in beef broth, red wine, crushed tomatoes. Bring to a boil. Partially cover, simmer, stirring occasionally, for 1 1/2 hours. Uncover and cook, stirring often, until meat is very tender, 30 to 40 minutes. Stir in roasted sweet peppers, beans, nopalitos, bacon. Cook another 5 minutes.
Makes 2 1/2 quarts, serves about 8.