John Murra
Cornell University
Ithaca, New York
Dear Sidney:
I have the letter from your former student inviting me to send recipe and with news of your health. I hope you are better and ready for a healthy retirement. I am in the hands of "health profssionals" who have just outfitted me with a movable armchair that lifts me in locus and brings me back. I also now have a nurse who invents toeholds to encourage me and several others who watch me move in a narrow situ. I don't think I am fit to travel for your ceremony and I wish you a new stage of cheerful Baltimore. I will not get to the meetings and will miss Jackie and you.
Last weekend had a visit from Heather Lechtman, who took the picture album at my retirement ceremony, at which you spoke.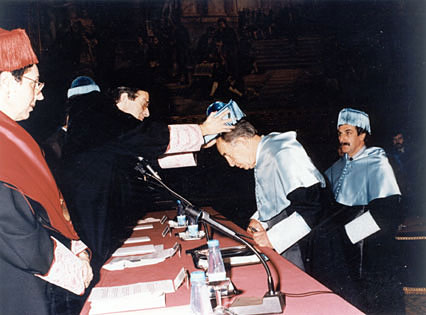 I thank you and wish you a healthy, new-faced retirement.
Abrazos,
John