William Davenport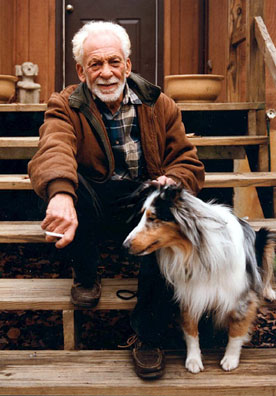 Dear Sid,
Many happy returns and all that. I am very glad to have this occasion to thank you for all you did for me way back in the Yale days. I am certain that those distant memories are not your fondest, but for me the help, guidance and good advice that you took the trouble to pass on to me meant a great deal. Now, nearly a half century later, I have an even deeper respect for the Sid Mintz who was both advisor and friend.
Not long ago I had the need to refresh my memory on some details from the Jamaica study and I found some notes to myself about comments you had made to me while I was writing. A flood of memories came back: Of a conference in San Juan, my first participation (as a discussant) in a Caribbean affair and the party after; seminars in New York City in which you introduced me to the New York bunch that were your friends as well as the Vera Rubin crowd; your "Thing in the Spring" with May wine in New Haven; the opportunity to join with you in the special edition of
Social and Economic Studies
; your public put-down of a (now) well-known anthropologist at an AES meeting in Columbus.
As far as anthropology is concerned, you've done it all Sid. You certainly achieved the status of Distinguished Professor some years back. Now, once again you are being honored in a different way. And I am honored to have been asked be a part of the occasion. I apologize for not being there in New Orleans, but my health won't allow me.
During the years just prior to my retirement, I was working in Malaysia. That is the connection between myself and the recipe I send along.
All the best, Bill
LAKSA LEMAK
(
Noodles in Rich Sauce
)
1/4 kati rice noodles (beehoon), washed, scalded twice, and drained.
4 tablespoons been sprouts (taugeh), washed, prepared, and scalded.
Prepare beehoon and taugeh.
2 candle-nuts (buah keras).**
3 seeded dried red chilies.**
1 piece dried saffron or turmeric, 1/2 inch long.**
1/4 cake shrimp paste (blanchan).**
5 small red onions.**
1 teaspoon coriander seeds (ketumbar).**
1 stalk lemon grass (serai), sliced.**
1 piece ginger-like root (langkuas), 3/4 inch long.**
Wash and prepare the above ingredients (**) and grind them finely together.
6 small fresh prawns.
1/4 kati iran parang made into fish balls with 1 teaspoon corn flour, salt and pepper.
Wash and prepare the prawns: wash, dry, and skin the fish and pound it in a mortar with the cornflour, salt, and pepper, and make into small fish balls.
2 fresh red chilies, finely sliced.
1 inch cucumber, finely shredded (remove seeds.).
2 finely shredded turmeric or daun kesom leaves.
Prepare all these garnishes as indicated.
To make the gravy, heat the oil in a kuali or big frying-pan, and fry the ground spices until they begin to separate from the oil. Add the prepared prawns and salt and fry for 5 minutes lifting the mixture from the bottom of the kuali all the time with a spatula.
Pour on the thin santan, bring to boiling point, and add the fish balls. Simmer for 5 minutes until the fish balls are cooked.
Pour on the thick santan, bring very slowly to boiling point, stirring all the time to prevent its curdling, and then take the kuali off the fire.
Put equal quantities of taugeh and beehoon into heated bowls, pour the gravy over them, and neatly decorate the top with the chilies, cucumber, and kesom leaves.